How Important Is Protein In Your Diet?
We all know that steady exercise and a balanced diet are vital points of maintaining a healthy lifestyle. At this point, you've also realized you probably need to increase your protein intake if you want to start losing weight and burning fat. Protein is a critical element of any balanced diet and when balanced with carbs and fat, protein is a nutritional pillar. Whether it's playing a major role in losing fat or just maintaining healthy muscle mass, protein consumption is essential to reaching your health goals.
Protein can come in many forms. There are animal-derived proteins and plant-based proteins. Below we talk in detail about animal-based proteins and all the recipes we highlight animal-based protein as a featured component. But this doesn't underscore the importance of consuming protein through plants. Almost every recipe below utilizes the diverse protein options which vegetables can provide.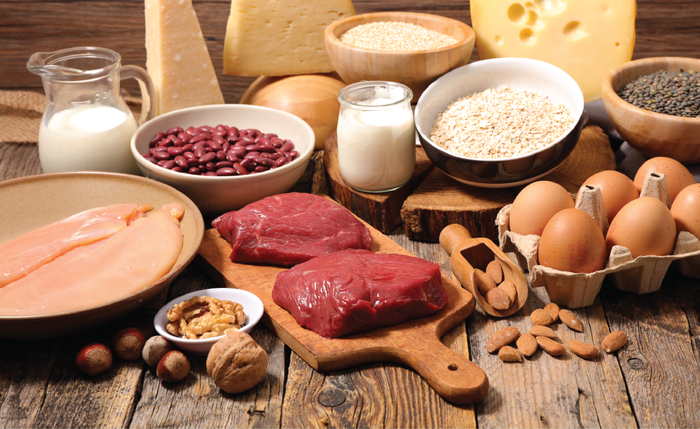 Is Protein The Goal? Then Understanding Keto vs Low Carb Diets Is Essential
If increasing protein is on your radar, the chances that you've landed on trying the Keto diet or a low carb diet are probably high. These are two very effective ways to lose weight and burn fat. The role of protein in each cannot be understated. Despite what you may have heard or read in your healthy lifestyle circles, the keto and low carb diets are not the same, although there are many similarities between the two. To find out more about each one, check out our ultimate guide to understanding keto vs low carb diets.
Fish and Other Seafood
Fish is one of the best sources of protein because it's generally low in fat. And when there is fat in fish (for example, in salmon), it is the heart-healthy kind of fat in the form of omega-3 fatty acids. There are many fish proteins that are low in calories and fat, which make fish a pure-protein favorite. Aside from being loaded with vitamins, antioxidants, and minerals, most fish will give you about 5-9 grams of protein per ounce. For example, three ounces of cooked tuna yields around 25 grams of protein and just a shade over 100 calories.
Cooking With Fish Tips
When it comes to cooking with fish, here are a handful of tips. First, cook it properly. It is easy to overcook fish. Generally speaking, an 8-ounce piece of fish will cook thoroughly in about 7-8 minutes (depending on thickness). You only want to flip a piece of fish one time. Should you keep the skin on? Most remove the skin, but when you leave it on make sure to cook it skin side first at a higher temperature for optimal crispiness and flavor. Second, don't shy away from spices and more flavor. Not everyone likes the flavor of pure fish. Add pesto, herbs, spices, capers, lemon pepper, garlic, or salsa to amp up the flavors. Finally, choose the right slice of fish. When it comes to knowing what piece of fish is the best, follow one simple rule: trust your nose. A strong fishy smell is not only displeasing, but it can be a signal that the fish isn't fresh. Below are five of our seafood favorite recipes.
Xyngular Fish And Seafood Recipes
Low Carb Grilled Fish With Red Onion And Scallions: Get Recipe Here
Moroccan- Spiced Salmon With Sauteed Kale: Get Recipe Here
Cuban Citrus Garlic Salmon With Grapefruit Slaw: Get Recipe Here
Seared Tuna Salad With Balsamic Dressing: Get Recipe Here
Garlic Paprika Shrimp and Broccoli: Get Recipe Here
Poultry (Chicken and Turkey)
Poultry is one of the most popular proteins to cook with. Although chicken is more popular than turkey, we are seeing more and more recipes and uses for turkey every day. Poultry as a protein is universal and pairs well with many vegetables, which makes it an essential protein when cooking. Here are some basic nutritional benefits of poultry: it's low in sodium, is considered high-protein, is sugar-free, is low in carbs, contains a small amount of fat (less than 3 grams in one chicken breast), is a good source of selenium, phosphorus, vitamin B6 and niacin. Most poultry will give you about 8 grams of protein per ounce. Just like fish, poultry has a low protein to fat ratio, which makes it one of the best forms of protein when cooking.
Cooking With Poultry Tips
There are so many different ways to cook poultry. One of the best tips for cooking poultry actually takes place before it hits the oven. Preparing the poultry is vital. Take it out of the fridge early to give the poultry a chance to warm to room temperature and make sure to salt or season it. One of the biggest mistakes people make with poultry is over-cooking. And perhaps that's because we're so afraid of under-cooking poultry. The only way to know if poultry is finished cooking is temperature. Chicken and turkey should have an internal temperature of 165 degrees Fahrenheit before you consume it. From pan-cooked to roasted to the traditional baked method, check out these 8 chicken and turkey recipes we know you will enjoy.
Xyngular Chicken Recipes:
Pan Cooked Chicken With Green Beans and Almonds: Get Recipe Here
Keto-Friendly Garlic Chicken With Roasted Cauliflower: Get Recipe Here
Garlic Chicken And Sauteed Zucchini: Get Recipe Here
Roasted Chicken Thighs With Roasted Brussels Sprouts Get Recipe Here
Ignite Baked Lemon Chicken Recipe: Get Recipe Here
Xyngular Turkey Recipes:
Turkey Taco Lettuce Wraps: Get Recipe Here
Southwest Turkey Burgers: Get Recipe Here
Ignite Approved Turkey Burger Wraps: Get Recipe Here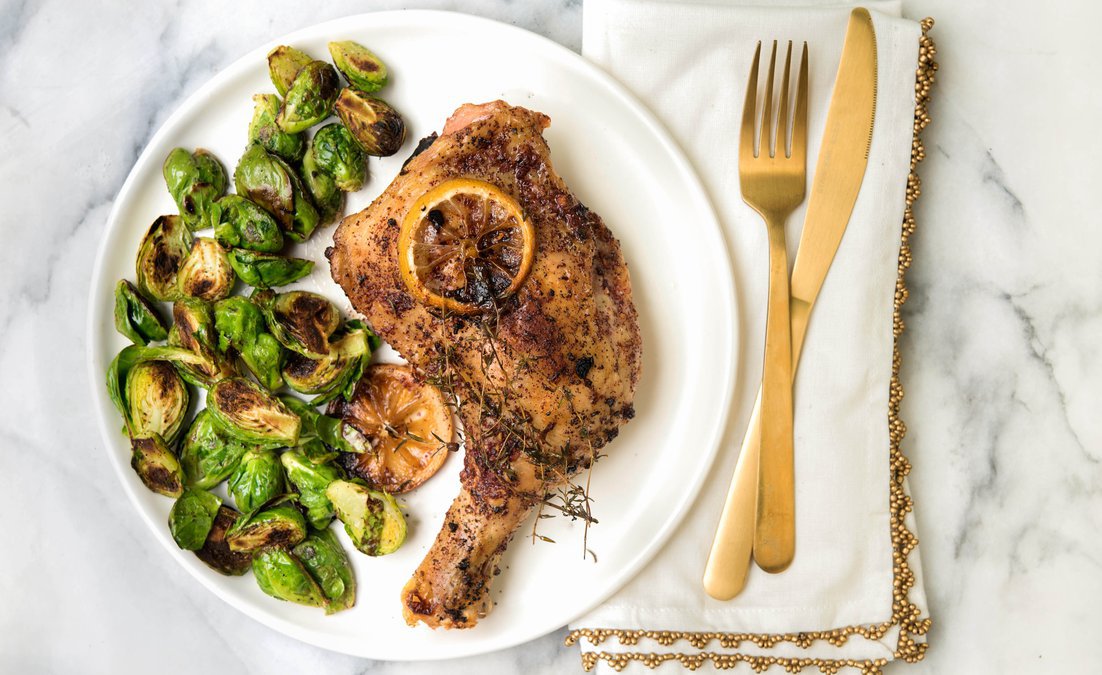 Beef
Although chicken is more popular than beef (the average American consumes 64 pounds of chicken compared to 54 pounds of beef), it is still considered a favorite type of protein. Just like poultry, beef is a universal protein and pairs well with many other foods. Here are some basic nutritional benefits of beef: lean beef is rich in vitamins and minerals (zinc, iron, vitamin B6, selenium, niacin, vitamin B12, and phosphorus), is loaded with essential amino acids, aids in building and maintaining muscle mass, contains naturally-occurring trans fats (which aren't considered unhealthy), and has other meat compounds (creatine, taurine, and glutathione) which have many antioxidants. Most beef cuts will give you about 7-8 grams of protein per ounce.
Cooking With Beef Tips
Beef is a tricky protein to master. One of the chief reasons is because there are so many cuts of beef and some of those cuts cook differently and are eaten differently. There are 8 main cuts of beef. A rule of thumb when cooking with beef is to go with what you're comfortable with. And when you don't, make sure you follow a recipe. Here are some quick tips for cooking with beef. If you're using dry heat (like grilling) use medium heat. If you're grilling or stir-frying, use medium-high heat. If you're cooking in a dutch oven or a crock-pot, use low heat for longer temperatures. We have six incredibly tasty recipes that leverage beef as the main ingredient.
Xyngular Beef Recipes
Healthy And Yummy Beanless Beef Chili: Get Recipe Here
Tasty Balsamic Meatballs: Get Recipe Here
Low Carb Steak Chimichurri With Tomato Salad: Get Recipe Here
Simple Tex Mex Steak Bowl: Get Recipe Here
Grilled Skirt Steak With Greek Salad: Get Recipe Here
Grilled Steak Skewers: Get Recipe Here
Pork
Pork is an underestimated protein. It's not beef. It's not poultry. It's the protein in between. Generally speaking, pork is high in protein and loaded with vitamins and minerals. Here are some basic nutritional benefits of pork: lean pork includes vitamins and minerals such as thiamine, selenium, zinc, vitamin B12, vitamin B6, niacin, phosphorus, and iron. Much like it's beef counterpart, pork has meat compounds creatine, taurine, glutathione, and cholesterol (common in animal-derived proteins). At most, pork will give you about 6 grams of protein per ounce.
Cooking With Pork Tips
Just like poultry, you have to make sure pork is consumed when the internal temperature is heated to at least 145 degrees Fahrenheit to be considered safe. The fear of getting trichinosis is real, so we tend to overcook pork often, which makes it dry and tough and not too enjoyable to eat. So...how do you avoid overcooking pork? Get yourself a thermometer to measure the temp. This is a sure-fire way to ensure proper cooking. If you are frying on a pan, use vegetable oil to keep it from drying out and don't cover the meat. Let the pork have its space (don't overcrowd pork on the grill, on a pan, or in the oven). Most importantly, follow the recipe. Just like beef, there are multiple cuts of meat and each cut of meat requires different methods of cooking. When it comes to cooking pork, follow the recipe. Speaking of recipes, we have three pork-based recipes you'll be sure to love.
Xyngular Pork Recipes
Spice-Rubbed Pulled Pork Recipe: Get Recipe Here
Seared Pork Chops With Brussel Sprout Slaw: Get Recipe Here
Spaghetti Squash With Brussel Sprouts and Bacon: Get Recipe Here
Eggs
Eggs are incredible. Although they do come from chickens, they aren't technically considered "poultry". This and just the egg's pure simplistic nature and ability to be one of the most nutritious foods you can provide, we decided to give it's own glory. These nutrition-bombs are among the most diverse and nutritious foods; eggs provide almost all the vitamins and minerals we need to survive. They're relatively easy to cook with, are inexpensive, and pair well with almost any kind of food. They are indeed a superfood. Consider the vitamins, minerals, fats, amino acids, and proteins in just one large egg: vitamin B12 (cobalamin), vitamin B6 (riboflavin), vitamin A, vitamin B5, selenium, choline, over 20 amino acids, lutein, zeaxanthin, and 6 grams of protein!
Cooking With Eggs
Scrambled, over easy, over medium, over hard, hard scrambled, soft scrambled, soft boiled, hard-boiled, sunny side up, omelet, frittata, quiched, hashed, baked, basted, poached, and on and on and on. Side dish or main dish? Put it on toast? Put it on a burger? Put it on pasta? There are probably hundreds of ways to eat this amazing superfood and each unique way requires its own unique method of cooking. A word of advice when cooking with eggs: find your favorite and don't be afraid to experiment with new ways of cooking with eggs. Here are a few of our favorite recipes where the egg is the superstar.
Xyngular Egg Recipes
Baked Skillet Vegetable Frittata: Get Recipe Here
Asian Style Omelette Breakfast: Get Recipe Here
Ultimate Egg And Avocado Toast: Get Recipe Here
More Low Carb and Keto Resources From Xyngular