​
Top products. Top Results. That's the X Factor.

One pill, one scoop, one drink to keep you energized, help you kick cravings to the curb, and support your healthy skin from within. It's the feel-good secret you'll want to share with all your friends.*

​ ​

Get That X Factor!

​
---
​
3 Products, 5 Stars
When we say top products, we mean it.
Xyng - What some call "sunshine in a bottle" boosts mood and energy*
Trimstix - Kicks your sugar cravings to the curb and burns fat*
Complete Collagen - Supports digestion and healthy skin from within*
​

Buy Now!

​
---
Hand-Picked With a Purpose
Three phenomenal products on their own make for a bundle you won't want to live without. This powerful lineup is the perfect addition to your daily ritual so you achieve maximum weight loss and wellness results and put your best foot forward each day.

Our best products = your best day.

​

Learn More

​
---
Better Together
When you feel better, you look better! These three products work together to boost your mood, energize and hydrate you, and support healthy skin from within, giving you that "glow up" sensation. You'll feel it, and others will notice it! That's why these three products are just better together. 💖*

​

Buy Now!

​
---
What to Take and When:
It's YOUR X Factor, make it work for YOU. That means no timelines, just take your products consistently at the same time each day for optimal weight loss and wellness results. One pill, one scoop, one drink, it's that easy.

Psst! Mix your Collagen and Trimstix for an even easier two-step routine!

​ ​

Mix it Up!

​
---
​

​

​
---
Superb for Subscription
A better bundle makes for a better subscription! Add the X Factor to your monthly subscription so you always have your favorite products on hand. That's convenience delivered right to your door!

​ ​

Set Up My Subscription

​
---
​
---
Expect More From Nutrition.
The key to lasting weight loss success and better health is proper nutrition. Each bundle and kit comes with our Nutrition Guide. In this guide you'll have access to useful tips, delicious recipes, and more to help you eat well and feel even better.

​ ​

Eat Good. Feel Good.

​
---
Why These Three Products?
​
Collagen That Cares... 🥰
Collagen that's just for your skin? That's not really our style. Xyngular Complete Collagen™ was designed to aid in weight loss and support you from the inside out. Because you're more than skin deep, and your collagen should be too.*
Real people are seeing real results! LEARN MORE HERE.
​
Trimstix Time... 🥤
Curb sugar cravings, boost energy, increase cognitive and muscle function, and accelerate fat loss, all with one stick packet that tastes delicious? It's not too good to be true, it's Trimstix.*
The X Factor allows you to pick from all three flavors of Trimstix, Fruit Punch, Orange Pineapple, and Pink Lemonade. ​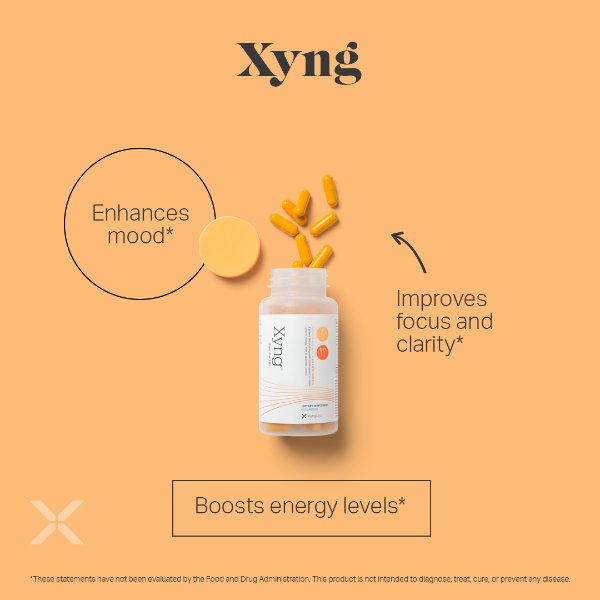 A Little Xyng Goes a Long Way... ☀️
"I am loving the Xyng! I have tons of energy and am feeling great!" Amanda S.
This is a fan-favorite and you'll see why when you start noticing benefits like boosted energy and improved mood.*
​
---
Questions?
Check out our FAQ page RIGHT HERE for some helpful answers!
Not Sure How to Purchase?
Interested in purchasing the X Factor bundle, or any other Xyngular product, but not a member of the Xyngular community yet?
No worries! Just reach out to your Xyngular sponsor or our incredible Member Service team to learn more!
And remember! Now through - February 28 there is no enrollment fee when you enroll with the X Factor!
CALL: 801.756.8808
EMAIL: member.service@xyngular.com
Hours of Operation: 6 AM - 8 PM (MT)
Available Monday-Friday.
*These statements have not been evaluated by the Food and Drug Administration. This product is not intended to diagnose, treat, cure, or prevent any disease.